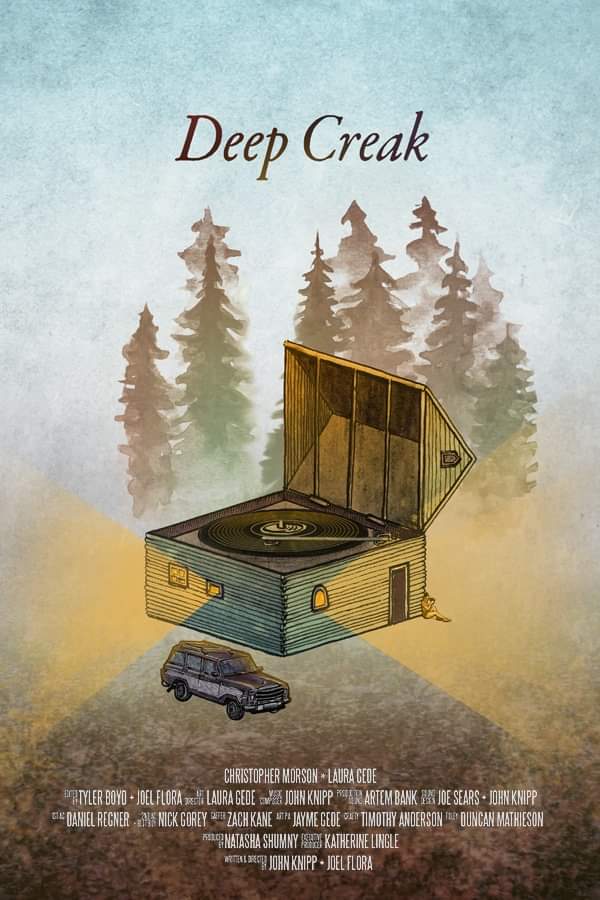 Deep Creak is a Short Film Written and Directed by John Knipp and Joel Flora.
SYNOPSIS
Noah, a disgruntled writer, searches for creative seclusion at a waterfront cabin. After a power outage leads him to the basement, Noah discovers the identity of a previous tenant. His search for answers takes an interesting turn, leading him towards a disturbing conflict within his own reality.
PRODUCTION
Deep Creak was shot, on location, at a lakeside cabin in Deep Creek Maryland. The cast and crew spent three days shooting the 15 page script, which spanned over a weekend of mixed weather in early November of 2017. Despite various challenges and time constraints during production, the incredible cast and crew managed to accomplish the aggressive shooting schedule, and deliver on the projected outline, which called for over 130 shots.
ACCOLADES
"Deep Creak" premiered at the Oscar Qualifying Festival "Hollyshorts" in August of 2019. Since, it's made Official Selection for both "Vail Film Festival" and "Big Apple Film Festival".